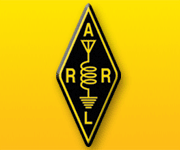 As per the
ARRL website
the redesign and launch is headed toward completion! I for one am looking forward to the new site. They have been working on it for some time and it promises to be a big help for promoting our hobby. I was calling ARRL regarding an unrelated matter and a member close to the project was nice enough to tell me that this weekend should see a change in one of our favorite web watering holes.
Update:4/8/10
Looks like April 12 is the new go live date.

The new www.arrl.org is now live!

And it looks great! The interface looks smooth and up to date. Each day you can see that they are adding new features and tidying up loose ends. It was not a small job, but I think it is a significant step in the right direction. The archive information is easier to find and access. They even tell you how many days are left on your subscription! Nice job all around.